Day Three: 14 May 2017
Overview
Do you have the desire to "Be Your Own Boss" ?
But you are worried that you will Struggle In Franchise Field?
You Do Not have Enough Knowledge On Franchising?
Do you Know that there are laws governing the franchise industry in Malaysia?
Are you aware of any Government Agencies that covers Franchising?
Solve your questions by attending the Franchise Consult Session in FIM2017. It is an event that will showcase our arrays of consultants who will assist and guide you to make the right choice in franchise field. The consultants are consist of the ministry, lawyers, government agencies, financing agencies and franchise consultants.
Participants will receive experts' advice in the area of general franchise issues, business registration, finance and rules & regulation. The consultation service is available to all the registered visitors. It's another quality service brought to you by MFA. Grab this golden opportunity to increase your knowledge in franchise field.
Register now to book your discussion slot!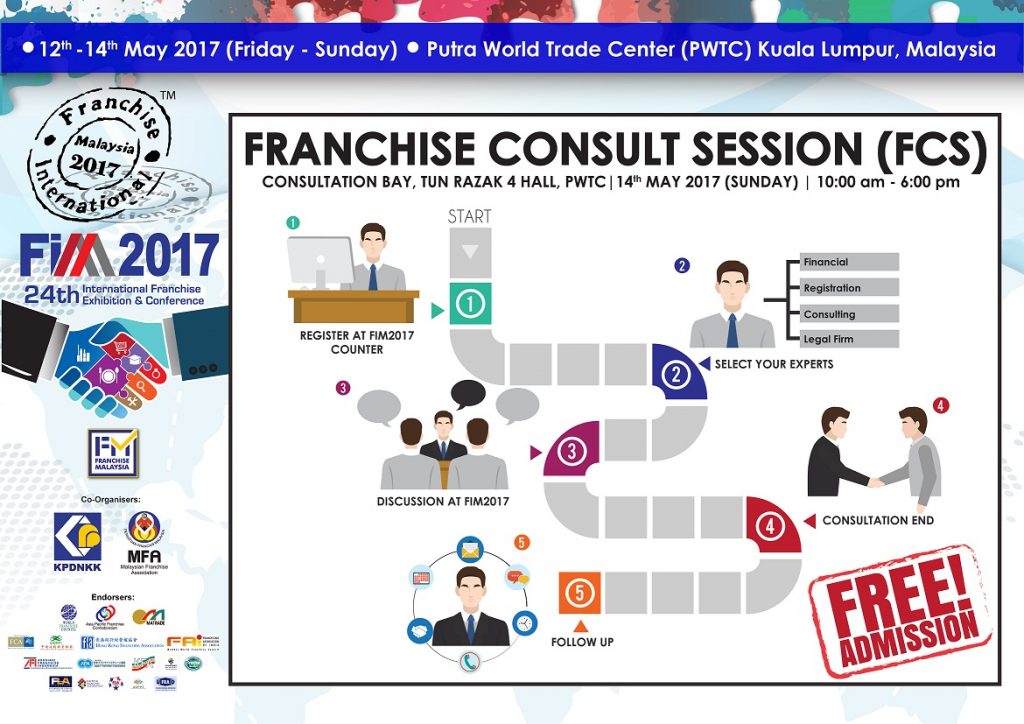 For further details please contact: Miss Nor Fazira Binti Jamaludin (fazira@mfa.org.my) or 03-26971557.